Invisalign® Clear Aligners, the Alternative to Metal Braces
Your smile is very important. It is the first impression you make, and can significantly impact how people see you. When you have crooked teeth, the quality of your smile is greatly affected. Crooked teeth also affect your oral health, leaving you more vulnerable to several serious issues. Traditionally, metal braces have been used to correct tooth alignment.  At Eastside Orthodontics, we can provide you with an alternative to metal braces with Invisalign® clear aligners. Invisalign® is taking the orthodontic world by storm because it's the revolutionary new way to get a smile you love without anyone knowing!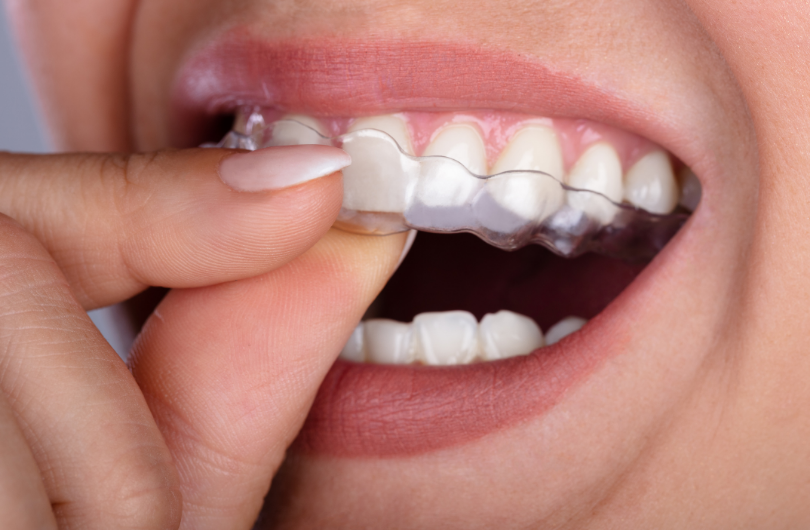 What are Clear Aligners?
Clear aligners are a more modern alternative to traditional metal braces. Instead of brackets and wires, this treatment uses clear, rigid plastic aligners to correct your tooth alignment. The plastic functions to move and stabilize your teeth. These aligners are made from impressions of your mouth. This ensures that they fit properly and provide you with the best possible results. The aligners fit over your teeth much like a whitening tray or mouthguard. They are completely clear, rendering them practically invisible when placed in your mouth.
In addition to being clear, clear aligners are also removable. This means that you can take them out as needed. Ideally, however, they should be worn for 20 to 22 hours every day. Your aligners should only come out to eat, and to brush and floss your teeth.
What is Invisalign®
Invisalign® consists of a series of clear, removable aligners custom-created for your smile with 3D computer imaging technology. Because the aligners are clear, no one will be able to see them, but you will still experience the benefits of a straighter, more beautiful smile. They are also much more comfortable than traditional braces, and require fewer visits to the orthodontist!
How Does Invisalign® Work?
You wear each pair of aligners for about two weeks before moving on to the next set. Over time, your teeth gradually shift into the correct positioning. You are able to remove the aligners to eat, drink, brush, and floss your teeth, or for a special occasion. Invisalign® patients visit us every six weeks for a quick appointment, so we can check on their progression. 
Benefits of Clear Aligners
Clear aligners offer many benefits, including
A completely invisible alternative to metal braces. The aligners disappear from view when placed on your teeth. The only thing others will notice is your smile.
 Removability. You can enjoy all of your favorite foods as well as brush and floss your teeth normally.  Cleaning the clear aligners is easy—just rinse them off and gently brush them. You should also remove the aligners to brush and floss your own teeth.
Fewer office visits.
With clear aligners, you can achieve your ideal smile in a much more discreet and comfortable manner.
Find Out If Clear Aligners Are Right For You!